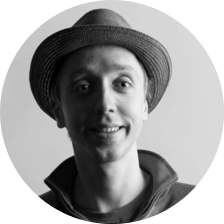 Merlijn Chardon studied Mechanical Engineering (BSc) and Sustainable Energy Technology (MSc) at the University of Technology Eindhoven. During his studies, he realised that the best place to combine his strong interest in the Academic research with his urge to create technologies and products that can be societally beneficial on the short term as well, could be found in small, innovative and fast moving companies. Immediately after his graduation, he started a study on the technical and economic feasiblity of a new technology to purify water using residual heat. This technology was incorporated in the start-up CEVAP Technology, which he co-founded in May 2016, shortly after founding Chardon Engineering.
Merlijn left CEVAP in autumn 2018, and obtained extra insights in the area of product development at the company 'Agile Productontwikkeling', whilst starting the preparations for what would later be called the Chardon-Dryer project. Over the years he stayed in touch with his alma mater, the University of Technology Eindhoven. Helping students discover the fascinating world of thermodynamics whilst keeping in close contact with the latest developments in the scientific field.
Casper van Wijck started his engineering career by studying Maritime Technology at the Rotterdam University of Applied Sciences. Via the field of composite materials, he ended up at Bumaga B.V.. At this innovation centre of the Dutch paper industry he combined engineering and consultancy work on process technology with technology development. This solid base in a highly relevant industry and the background in process technology combined with his hands on engineering attitude and skills, make him a perfect-fit as an engineer for Chardon Engineering. Casper leads the engineering team of our office in the province of Gelderland.